When I was still new to the Oni commmunity in 2008, I was enthused by all the work going on, and wanted to contribute something. I decided that one way to do that was to vector-trace some of the rougher, smaller concept art from Oni. In the process, I would add or correct details, and then add color if it wasn't present in the concept art. This would give us the ability to appreciate and use these pieces in high-resolution.
This endeavor was called "Project Konoko V" ("V" for "Vector"); later, I renamed it "Konoko Vivant". However, I soon got caught up in other Oni projects and only really finished the first of many planned pieces. There are JPEG versions of the two finished pieces on the wiki here, but you can download the PNG and original SVG versions of them below, as well as see the unfinished piece I left off with.
PKV 01 - Front-On Konoko
This piece was based on one half of this concept art, with the profile shot planned for later in the project. I eventually noticed that Lorraine herself finished and colored that whole sketch, since it's visible in the background of the Mission Complete screen for Chapter 8, but we don't seem to have that finished art on its own anywhere.
PNG (click to enlarge)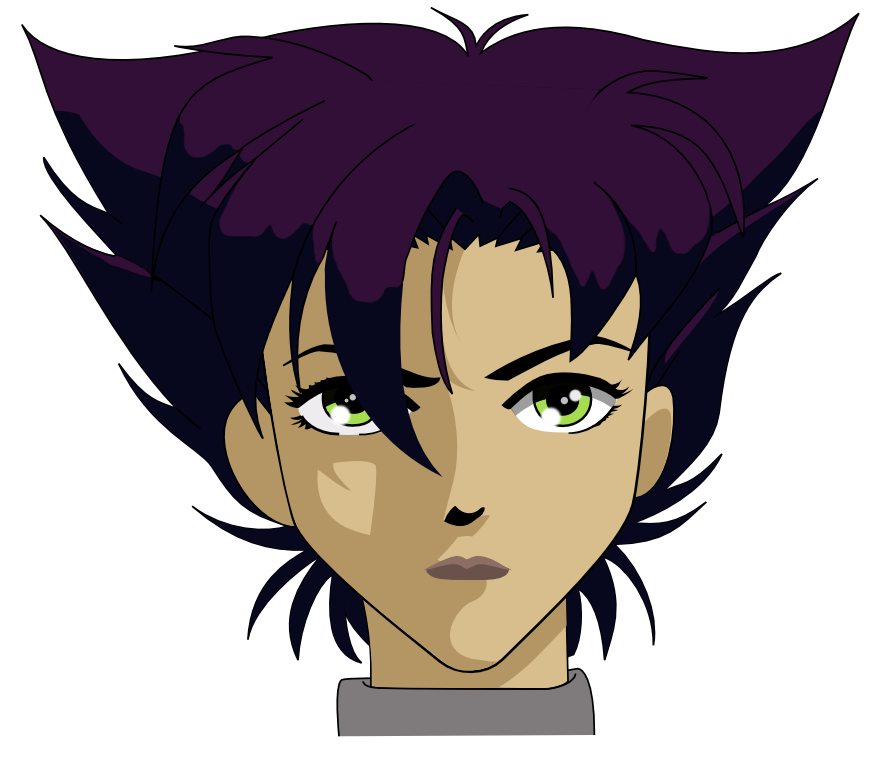 (right-click here to save SVG)
PKV 02 - Candid Konoko
This piece was based on one of these excellent sketches; there was plenty of other material there worth tackling later. I never got around to adding shading to this piece.
PNG (click to enlarge)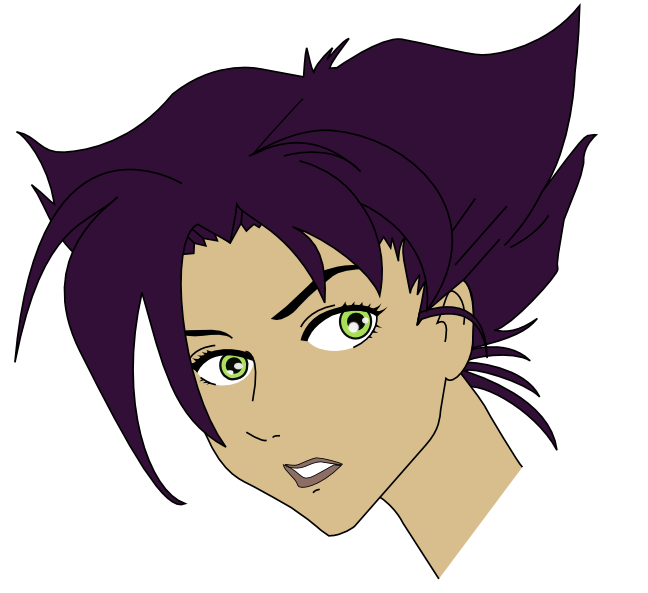 (right-click here to save SVG)
PKV 03 - Karate Konoko
This piece was based on one of three cover concepts that Lorraine proposed for the Oni comic book published by Dark Horse. Although the art inside was not hers (and inferior in quality), Dark Horse wanted to make a good first impression with the covers. It seems that the middle concept was actually picked for issue #0 and drawn in finished form, as seen here, and then the subsequent three issues simply reused prior Lorraine art for their covers. I really thought that this "karate" pose (that's what I've labeled it, anyway, not knowing karate) was worth converting to a detailed color version. I never finished the shading on it, unfortunately, nor was the linework 100% done. Guido was still inspired enough by the work-in-progress that he drew this piece.
PNG (click to enlarge)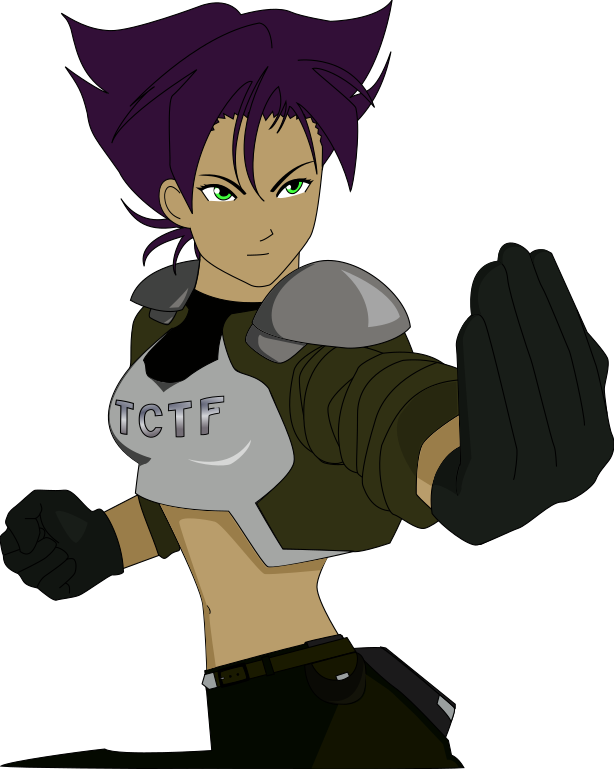 (right-click here to save SVG)
Project Perpetually Halted
I don't currently have any plans to continue this work, as I have too many Oni projects in the works that will bring more enjoyment to the community. I'll update my description of this project on the main page of my site if that changes in the future.